What will you do with your new concept, project, startup or grand new plan?
Most ideas can be turned into working products with the right expertise in your toolkit. We'll know how to build it.
"Creacomp helped us in forming the business model and revenue model calculations. Supplier evaluation was pure diamond and am very happy now."
"Creacomp helped us in starting the co-operative with insights, an ideation process and models in how to run daily business.
"Hash is absolutely the most inspiring social media expert I've ever met. I participated in his digital marketing workshop and learned a lot in a fun and effective session"
Vantaa City / Vantaa Tourism

Mutual Q&A with the aim of understanding what the core features of the product are, the main steps to take and challenges to overcome in order to produce it.

Top-level system/software/data architecture creation, technology stack recommendation.

Analysis of pros and cons of 3rd party suppliers, recommendation for selection, technical support for negotiations/contract review. 

A working product with bare minimum features can provide real feedback about core features of your service.

Introduce Lean Principles in a project that's already running. Leverage best practices, tools, management sparring, leadership sparring.

Includes social media audit and management, content marketing, digital marketing and channel development.
Life Would be So Much Easier
You can refine your approach,
project and revenue goals,
just by sparring with us.
Our projects are crafted by people that know how things work for the best outcome. Years of garnered practice in our specialist areas, gives you a sharper edge.
We have a thorough, and pragmatic approach to what every business needs. If we don't do it in our own business, you won't either. Our own entrepreneurial, insights and experiences are yours.
Using open source technology in our workflows provides you a massive network of support. All geared towards getting things done well and efficiently, in a community driven by results.
We believe in nurturing and developing strong, connected and resilient relationships. Through this we can advise, build and promote your ideas into a reality based on attention and helpfulness.
With so many specialities at your disposal, we form part of the core team you already have. Having access to this engine of resources means you'll have a fuller product that underpins your revenue streams.
We would much rather spend hours with you doing real work, rather than spend hours creating a slide presentation about what you should do.
Creacomp. We build beautiful websites thanks to our modular and agile approach that makes automation easy and enjoyable. How can we create your next solution?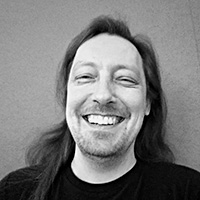 An experienced software consultant, systems architect, project manager and team leader. And of course for life: a programmer. Curiousity and a disciplined but open mind are what keep me going.
Current interests: product development, full stack hacking, machine learning and data modeling.
Practical hands-on just-do-it software business professional with focus on open source technologies. Over 20 years of wide ranging industry experience of technology, organization and business. Last 15 years in entrepreneurial roles either in corporations or start-ups.
Always ready to learn more.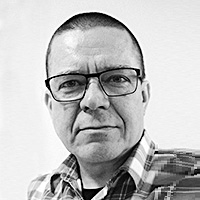 Software Architect, Tikkabit Oy
For me, writing software is a bit like cooking.
A good chef knows the recipe, and is able to see the end results even before starting, but at the same time, is not afraid to change the design when requirements are revised or you run into unexpected situations in the middle of the project.
That's writing software with taste.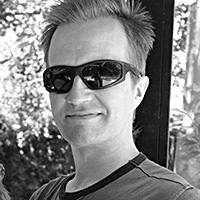 Enthusiastic software designer, systems architect and project manager, with focus on getting the right things done.

Recent projects involve cloud systems development, accessibility, wireless IoT device development, enterprise architecture integration, corporate planning and optimisation, data analytics.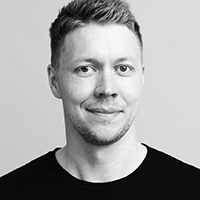 Back-end wizard and distributed systems designer. Has 10+ years experience in Java and Scala based tech stacks from companies such as Rovio and Zalando. Prefers functional paradigms.
Likes to experiment with new languages, frameworks, and embedded platforms on free-time.
Former rocket scientist & founder of Reaktor Space Lab.
+358 40 747 3211
We are an agile company and Helsinki is our office