Creacomp decided to donate €500 this year to Africa Teen Geeks, on behalf of the work we do for our clients.
The year long condensation of happiness where everyone squeezes out the joy and nurtures the gift of giving, is upon us. Companies spend money on their employees with presents from management, staff create Secret Santa sessions to bind their work relationships stronger, and Creacomp decided to donate to a charity that creates opportunity and growth in the industry.
Our annual policy of giving something special to our clients this year, evolved into giving something special to our global community. Each year we will donate to an organisation we feel benefits the digital community. Whether that be through education and innovation, opportunity and growth or simply because of our philanthropic nature. Creacomp would like to share it's wealth of practice, knowledge and values.
Africa Teen Geeks
This South African non-profit organisation was this years recipient of our donation of €500.
Established in 2015, it introduces computer science to disadvantaged schools.  Part of its mission to "Inspire Africa's next generation of technology innovators". Computer science is not taught in standard African schools and we feel everybody should have open access to this.
The organization's Geek Clubs are computer schools that inspire the young innovators of the future. The clubs offer computer programming for teens who would otherwise never have had the opportunity.
​One of the organization's innovative programmes is Knit2Code, which teaches programming through knitting. This programme is aimed at getting more girls into STEM (Science, Technology, Engineering and Mathematics) by also including their mothers and care givers.
In promotion for creating a pipeline for women in tech, they have also developed a programme call #GirlGeek, focused on disadvantaged communities.
Over 40,000 children have benefited from the Africa Teen Geek organisation, led by CEO Lindiwe Matlali, recently named 50 most inspiring women in South Africa. With support from large and small companies around the world including Google, Microsoft, and Samsung, they have established a wonderful network of activities relevant to educating the young.
You can check out the work they by following them on twitter and keep up to date on activities through the Facebook Page. Their knit2code work can be found here.
Equals Global Partnership
This year Africa Teen Geeks was also a finalist in the 2017 Equals Tech Awards, an organisation committed to digital gender equality. The awards are distributed to organisations from around the world developing projects which are innovative and open, improving the livelihoods of millions around the world.
Their core aim is to develop access, skills and leadership, by recognising the work being done by organisations just like African Teen Geeks.
Merry Christmas Around The World
Creacomp fully support all activities that encourage progress towards gender equality in the digital age.
With this in mind, we would like to wish a Merry Christmas to our clients, the future generation of young tech leaders and organisations like African Teen Geeks, that nurture their development.
Have a superbly innovative year ahead.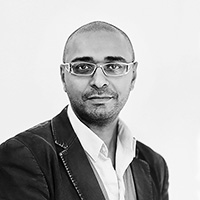 Hash Varsani
Digitalist | Entrepreneur
Hash is an entrepreneur, digital evangelist and creative thinker at Creacomp.
An autodidact and seasoned digital professional, he advises and counsels businesses on creating more value and worth, using the full spectrum of digital channels available.